Hello Everyone!
Well today is my youngest sons birthday.  He will be 11.  It is amazing how fast time moves.  It just seems like yesterday when I brought him home.  He was the cutest baby ever! LOL… I'm sure I'm biased.  But doesn't every mom think their child is the cutest?
So I though I would post a few pics of him.  :o)  Don't you ever just look at the lines in your child's face or their body or how they move?  Some days I can see his dad in him… the shape of his hands or how he holds them to the dimples in his cheeks or the impish way he smiles when he getting ready to do something mischievous… or other days I see me in him when he's reading or drawing or just making noises.  It's truly amazing how genetics work.  I'm so blessed.  My kids are my whole world.
This is MicahBoo…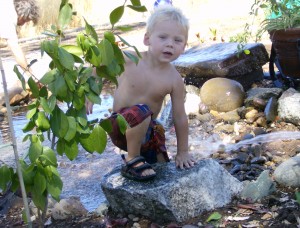 Happy Birthday Buddy! I love You!
*´¨)
¸.•´¸.•*´¨) ¸.•*¨)
(¸.•´ (¸.•´ * ♥ Love Mom