Hi Everyone!
Lines, lines, lines everywhere… it is hard to pick which lines are my most favorite.  I think it would be houses, gates & buildings.  I've loved those lines ever since I could remember.  One of my most favorite things to do is to drive or walk around a new city and just look at all of the buildings, houses and gates.  I could do that for days at a time.
Some of these pics are from my very first vacation as a new mother.  My mom took me to Las Vegas and it was the first time I was away from my boys for a whole week!  That was tough but I had the most amazing time with my mom.
We had an absolute blast!
We tried all kind of restaurants and we walked everywhere and I got to see all of the different buildings, casinos and how each one was designed/decorated.  I will never forget it!
So whether your on vacation in the desert or at the beach or hiking around your own neighborhood… just stop for  a minute, take a deep breath and  look at all the lines around you.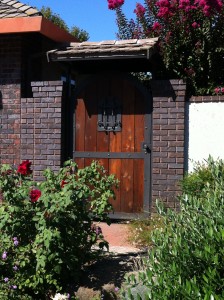 Aren't they just beautiful!
Snap a few and send them to me and I will post them! :o)
*´¨)
¸.•´¸.•*´¨) ¸.•*¨)
(¸.•´ (¸.•´ * ♥  Lisa